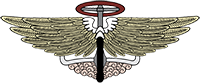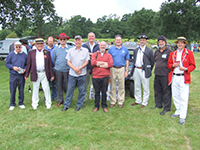 Looking
for the
last part
for your
project?

W e l c o m e t o
The one stop web site
The site for the enthusiasts across the world
The site for the millions
South Wales Austin Seven Club National Rally
To be held on June 10th - 11th at Bryngarw Country Park which is just off
Junction 36 on the M4. There will be an organised run on the Saturday
followed by the world famour communual B.B.Q. so bring your own food and drink. There is also free camping on the Saturday night,
followed by the rally on the Sunday.
For more information, contact the rally sec John Williams on 01656786591 or
down load an application form from the club web site.

~~~~~~~~~~~~~~~~~~~~~~~~
We apologise in advance for any disturbances on here in the near future due to
website redesign in the background. We'll keep you informed about the progress.
~~~~~~~~~~~~~~~~~~~~~~~~
The Seven is an enthusiast's car - A mechanic's car.
It can be truly be enjoyed by a driver who has touched all it's
bits and pieces.
The Seven begs that every nut and bolt be tightened, adjusted and caressed
- a four-wheel delight.
Driving the Seven and being able to feel all its parts working in harmony
is a sensual experience in motoring to be envied by all
who drive vehicles of lesser character.

Tip o' the hat to Doug Dexter