Ellie in Armaille 2, Shakespeare Run 1998
As far as we can make out "Ellie" BN 551 is a 1935 2-seat APD Military Tourer, "civilianised" to an Opal type.
<![if !vml]>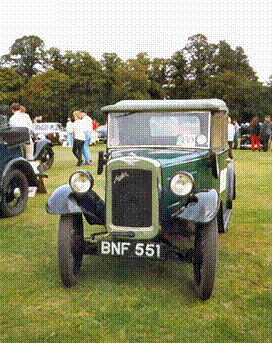 <![endif]>
Body number is APD 2884 (the number 2884 is also stamped on the tunnel) and the Chassis number is 226776.
<![if !vml]>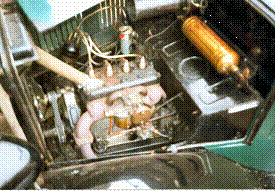 <![endif]>
Engine number M 226847 is probably a replacement as this was built on 11th July 1935
while the car was first registered by the original careful (but unknown) lady owner on the 12th July 1935 in Manchester.
She was kept until 1976 when it was sold to another lady who kept it until 1986.
<![if !vml]>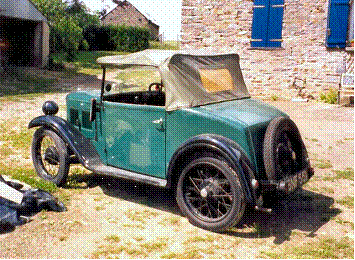 <![endif]>
Ellie was then sold, via Royle-Hepworth Ltd. of Otley, West Yorkshire
to Mr. Crofton-Diggins of London W2.
<![if !vml]>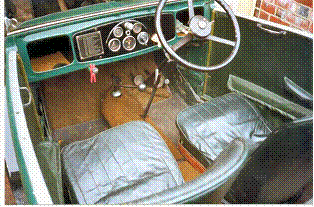 <![endif]>
From there she travelled viaDorset and back to East Anglia before we bought her,
Residing in Warwicksire for some years before finally settling in Anjou, France.
<![if !vml]>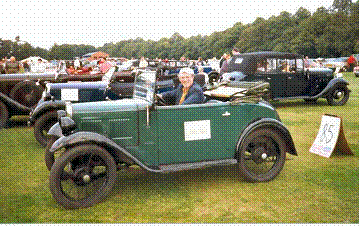 <![endif]>
Used in local charity and fund raising events
<![if !vml]>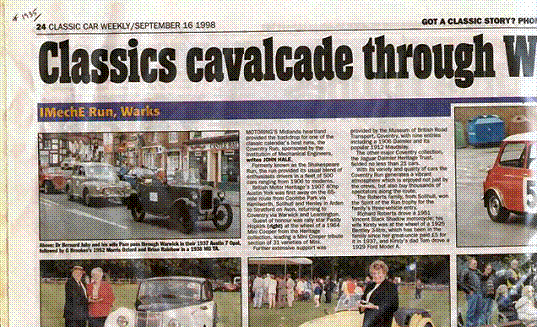 <![endif]>
<![if !vml]>

<![endif]>