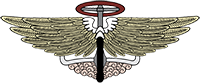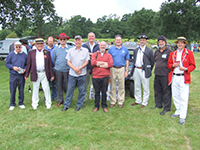 Looking
for the
last part
for your
project?

W e l c o m e t o
The one stop web site
The site for the enthusiasts across the world
The site for the millions
Let the new season start...
Well, weather is getting better, and the chance of more snow is getting less.

For those, who are using their cars only during summer season, preparation is
already in progress. And for those driving their Austin during the whole year,
the new season started on the 1st of January.
So, let's wish us all a nice 2018 with good weather and good events!
~~~~~~~~~~~~~~~~~~~~~~~~
Please note that the new forum has a specific area for new events
and those can be published directly on the site!
~~~~~~~~~~~~~~~~~~~~~~~~
The Seven is an enthusiast's car - A mechanic's car.
It can be truly be enjoyed by a driver who has touched all it's
bits and pieces.
The Seven begs that every nut and bolt be tightened, adjusted and caressed
- a four-wheel delight.
Driving the Seven and being able to feel all its parts working in harmony
is a sensual experience in motoring to be envied by all
who drive vehicles of lesser character.

Tip o' the hat to Doug Dexter